¿Cómo configurar Telnet en Windows Vista?
El programa de telnet no esta activo en el nuevo sistema de Windows Vista. Siga el procedimiento para poder utilizar el programa de Telnet:
1. Click the Start
2. Click Control Panel
3. Selecione Programs and Features
4. Selecione Turn Windows Features on or off
5. Marque telnet client en la lista.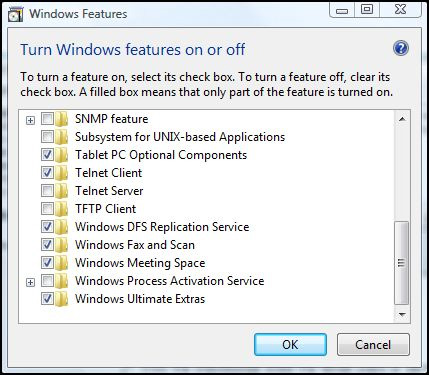 8. Click OK